Description
The zodiac year has ended, and a new one has just begun. Join us in closing out the zodiac year with Pisces and celebrating the beginning of a new year with Aries!
Come vibe with us for cocktail hour at 10:30pm, followed by sultry and sensual Pisces performances and bold and fiery Aries performances by: Scarlett Snow, Mercy Masala, SOLe & Ravena Rose!
Head to the stage at 11:45pm to catch these shooting stars in action! After their performance, DJ Monstar will keep you dancing til last call!
The tickets for the show include VIP and GA (both allow access to the entirety of the event):
VIP tickets includes an intimate and interactive experience with the dancers + after party access
GA includes standing section to view the show + after party access
What you get with VIP:
✨ Best seats in the house right by the stage!
✨Personal interaction from our dancers! (But remember consent is sexy and required)
✨VIP Photo Opt with the dancers
VIP pick your seats by table number at checkout!
**Please note all floor tables will be removed after the performance, stick around for the dance party!**
—
Terms of Agreement: By entering the event premises, you consent to photography and video recordings and its release, publication, exhibition and reproduction to be used by Scope Tonight and Honey Burlesque for promotional purposes on their website and social media. If you wish to not be photographed, you may inform the photographer.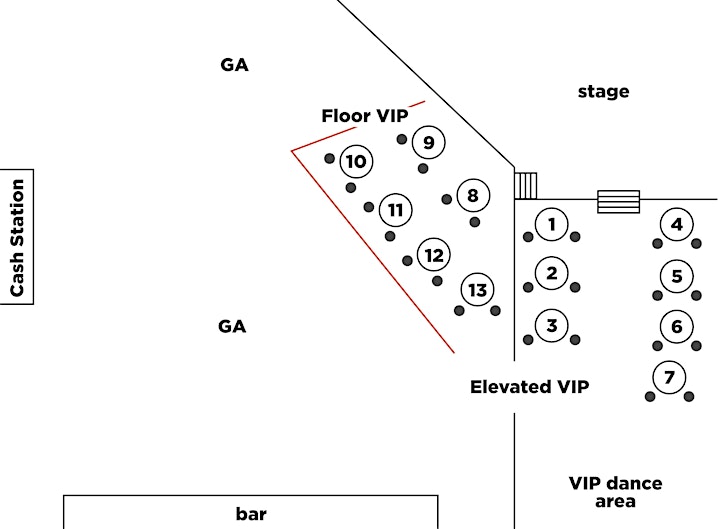 Agenda
10:30 PM – 11:45 PM
Doors & Cocktail Hour
11:45 PM – 1:30 AM (+1 day)
Performances by Honey Burlesque
1:30 AM – 3:00 AM
Dance Party